Welcome!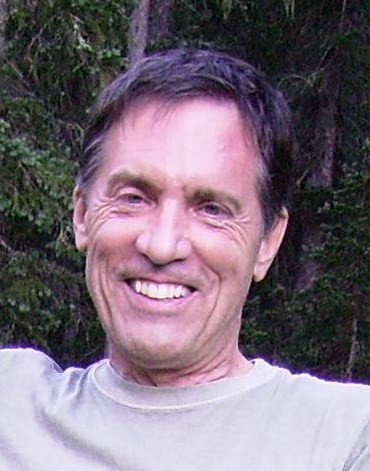 W.A. Shrader, Jr., MD, Board Certified in Environmental Medicine, Fellow of the American Academy of Environmental Medicine
The Home of LDA Treatment (Immunotherapy)
Dr. Shrader has now retired from the office, but continues to manage and teach LDA in the U.S. and Canada. His wonderful associate, Dr. Forouz Jowkar (http://forouzjowkar.com) has taken over his LDA practice. Forouz specializes and is Board-certified in Functional Medicine, and she has worked with Dr. Shrader and LDA for many years. She is located in town in Santa Fe in an office complex at 2019 Galisteo, Bldg. N-10, Suite D. If you come, remember you need to go way to the back of the complex, last building. Just follow the signs. You can contact her office at: 505-424-9172 or go to her Web Site above.
Dr. Jowkar continues to offer LDA immunotherapy, which was developed in this country by Dr. Shrader. LDA is basically a very low dose immunotherapy for allergies to all pollens, dust and molds, including allergy and sensitivity to foods (including anaphylaxis) and chemicals (MCS). It only needs to be given every two months at first, then much less often over time. It successfully treats juniper and other pollen, dust and mold allergy and sensitivity to foods and chemicals that no other immunotherapy is able to accomplish. LDA immunotherapy also can successfully treat certain autoimmune disorders (see below) such as rheumatoid arthritis, ulcerative colitis, sclederma and many others. It is the best treatment available for eczema or allergic dermatitis.
NOTE: If you are a health care practitioner who is able to prescribe in your state and wish to become certified in the use of LDA immunotherapy, or you'd like to let your health care practitioner know, Dr. Shrader usually teaches LDA Immunotherapy with the American Academy of Environmental Medicine in the fall, and in Canada in association with York Downs Pharmacy (Canadian courses have been on hold for the present due to Covid).
The Next LDA Instructional Course will be on Thursday, Oct. 20, 2022, presented in conjunction with the American Academy of Environmental Medicine in Costa Mesa, California (call 316- 684-5500 for details or to register).
Santa Fe Center for Allergy & Environmental Medicine is located in the picturesque city of Santa Fe, New Mexico (yes, New Mexico is located in the United States, not in Mexico!). Santa Fe is nestled in the foothills of the beautiful Sangre de Cristo Mountains in the Southern Rockies at an altitude of 7000 feet. The air is clean and crisp, and there is no industry here, so it's an ideal place to come to get out of the smog pollution. Santa Fe is known around the world for its art, and museums abound. The famous Santa Fe Opera season draws opera buffs from around the country in the summer; the Santa Fe Ski Basin offers wonderful winter skiing and is only an hour or so from the world class Taos Ski Resort.
At the Santa Fe Center, we treat many illnesses related to patients' interaction with the environment. Forouz Jowkar uses a method of advanced immunotherapy called LDA, short for Low Dose Allergen therapy or Ultra Low Dose Enzyme Activated Immunotherapy, to treat patients with many types of allergies and sensitivities, including those caused by foods, pollens, molds, dust and chemicals. This includes autoimmune disorders such as rheumatoid arthritis, systemic lupus, and many others (see below).
As a physician board certified by the American Board of Environmental Medicine, Secretary of the Board of Governors of the American Board of Environmental Medicine, and a Past President and Fellow of the American Academy of Environmental Medicine (AAEM), Dr. Shrader treats environmental illnesses and allergy with modalities such as nutritional therapy (oral and IV), dietary therapy and many others, and employs IV therapy for detoxification when necessary. Forouz uses all of these modalities and also will use nutritional treatment for many illnesses.
We also offer IV therapy with nutrients (Meyer's, magnesium), LDA IVs, and glutathione for detoxification from exposures to chemical or other harmful agents.
We also treat patients with:
Allergy and Eczema of all types and associated health problems. LDA works dramatically well (over 90% of the time) for most skin conditions

Anaphylaxis to peanut and shrimp and associated health problems, such as urticaria (hives) and angioedema

Autoimmune diseases, including mild to severe rheumatoid and non-RA positive arthritis, ankylosing spondylitis, systemic lupus, scleroderma, autoimmune degenerative arthritis, ulcerative colitis, interstitial cystitis, psoriasis, eosinophylic esophagitis, reactive arthritis and many others. We employ an active immunization for these problems, based on the principals of molecular mimicry, and have recently added autologous ("from self") LDA antigens that can treat a myriad of autoimmune disorders. We have developed new methods using LDA (autogenous LDA) to treat many more autoimmune diseases than we were able before, so if you have almost any autoimmune disease, we finally may have an immunotherapy that could work for you and allow you to stop your medications! We know this is very difficult to believe, but the door is just opening with LDA for the treatment of autoimmune disorders, and the future appears bright.

Dietary issues of all kinds, including those dealing with food allergy or sensitivity, no matter how severe, including anaphylaxis to any environmental agent, including peanut and shrimp. "IBS", "colitis", esophageal reflux (ERD) and other related problems are most often due to food intolerance or sensitivity treatable with LDA. Did you know that fatigue and "spaciness" are very commonly caused by food sensitivities?

Behavioral and developmental disorders, including autism, Tourette's Syndrome, ADD, hyperactivity and ADHD

Hormonal dysfunction of all types, including treatment with natural thyroid, female bioidentical hormones and natural adrenal hormones. Forouz specializes in hormones, and Dr. Shrader is referring most of our patients who require hormones to her excellent care.
We offer consultation by telephone for patients who would like more detailed information about their specific health issues. Please feel free to call the office and ask whether we treat your specific problems - that costs nothing. If you need further initial information and need to talk with Forouz, you will be charged.
Please use the tabs to the left to browse our site. We hope you find what you're looking for here, and again, welcome!
The Patient's LDA Instruction (Pink) Book
Patients who are planning to receive LDA find that the LDA Patient Instruction Booklet (the "Pink Book") can be extremely helpful for them to optimally follow the LDA guidelines when they plan for LDA, including the LDA diet and medications that could interfere with their LDA treatment. Patients with food sensitivities or allergy are strongly advised to follow the instructions, especially the LDA Diet. The booklet answers most questions about LDA. Patients and physians may download the Patient Pink Book here: Patient Pink Book

Note to LDA patients of other physicians: We apologize for this, but was ask that you please do not call our office for LDA questions, general or specific. If you would like to speak personally with Forouz Jowkar, we welcome phone appointments. We hope you understand that we would be overwhelmed if we were to answer common questions regarding LDA from patients who are not Forouz's or Dr. Shrader's. If you do make an appointment by phone, Forouz would ask that you ask permission from your regular LDA Physician to consult with him or her, as he or she could then send any pertinent information about you to us prior to the appointment (we usually need to know your specific LDA dose, etc.). Please note that Forouz cannot prescribe medications for you unless she has seen you personally and you are an established patient.

Thanks for your understanding!

W.A. Shrader, Jr., MD, Forouz Jowkar and Staff
---
Contact Information
Telephone

505-424-9172 (Forouz Jowkar)

FAX

505-438-1814

Office address

2019 Galisteo, Bldg. N-10, Suite D

, Santa Fe, NM 87505
Disclaimer: The entire contents of this website are based upon the opinions of Dr. Shrader, unless otherwise noted. The information on this website is not intended to replace a one-on-one relationship with a qualified health care professional and is not intended as medical advice. It is intended as a sharing of knowledge, philosophy and information from the research and experience of Dr. Shrader and his colleagues. Dr. Shrader encourages you to make your own health care decisions based upon your research and in partnership with a qualified health care professional.