Welcome!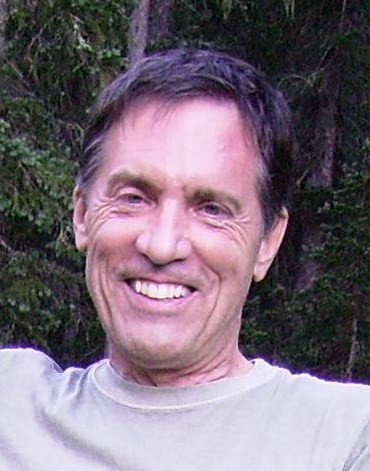 Santa Fe Center for Allergy & Environmental Medicine is located in the picturesque city of Santa Fe, New Mexico (yes, New Mexico is located in the United States, not in Mexico!). Santa Fe is nestled in the foothills of the beautiful Sangre de Cristo Mountains in the Southern Rockies at an altitude of 7000 feet. The air is clean and crisp, and there is no industry here, so it's an ideal place to come to get out of the smog. Santa Fe is known around the world for its art, and museums abound. The famous Santa Fe Opera season draws opera buffs from around the country in the summer; the Santa Fe Ski Basin offers wonderful winter skiing and is only an hour from the world class Taos Ski Resort.
At the Santa Fe Center, we treat many illnesses related to patients' interaction with the environment. Dr. Shrader uses a method of advanced immunotherapy called Ultra Low Dose Enzyme Activated Immunotherapy - or Low Dose Allergen therapy for short - (LDA) to treat patients with many types of allergies and sensitivities, including those caused by foods, pollens, molds, dust and chemicals. This includes autoimmune disorders such as rheumatoid arthritis, systemic lupus, and many others (see below).
As a physician board certified by the American Board of Environmental Medicine, and a Past President and Fellow of the American Academy of Environmental Medicine (AAEM), Dr. Shrader treats environmental illnesses and allergy with modalities such as nutritional therapy (oral and IV), dietary therapy and many others, and employs IV therapy for detoxification when necessary.
Dr. Shrader offers treatment for patients with mold sensitivity and testifies as an expert for patients who are involved in legal issues having to do with mold exposure.
We also offer IV chelation therapy for patients with cardiovascular problems, who have a history of myocardial infarctions, bypass surgery, stents, angioplasty, claudication or other vascular diseases.
We also treat patients with:
Allergy of all types and associated health problems

Autoimmune diseases, including rheumatoid arthritis, ankylosing spondylitis, systemic lupus, scleroderma, autoimmune degenerative arthritis and others. We employ active immunization for these problems, based on the principals of molecular mimicry.

Dietary issues of all kinds, including those dealing with food allergy or sensitivity, no matter how severe, including anaphylaxis.

Behavioral and developmental disorders, including autism, Tourette's Syndrome, ADD, hyperactivity and ADHD

Hormonal dysfunction of all types, including treatment with natural thyroid, female bioidentical hormones and natural adrenal hormones
We offer consultation by telephone for patients who would like more detailed information about their specific health issues. Please feel free to call the office and ask whether we treat your specific problems - that costs nothing.
Please use the buttons to the left to begin to browse our site. We hope you find what you're looking for here, and again, welcome!
W.A. Shrader, Jr., MD and Staff
---
Contact Information
Telephone

505-983-8890

FAX

505-820-7315

Postal address

141 Paseo de Peralta, Santa Fe, NM, 87501
Disclaimer: The entire contents of this website are based upon the opinions of Dr. Shrader, unless otherwise noted. The information on this website is not intended to replace a one-on-one relationship with a qualified health care professional and is not intended as medical advice. It is intended as a sharing of knowledge, philosophy and information from the research and experience of Dr. Shrader and his colleagues. Dr. Shrader encourages you to make your own health care decisions based upon your research and in partnership with a qualified health care professional.